A glance at the current state of the UK online Gambling landscape and what the future may bring on the back of London land-based casinos during the Pandemic lockdown and Covid-19 crisis.
Larger market share for the online gaming sector predicted
As people are in lockdown all over the Globe, online casino sites and casino bonuses with no deposit review sites are in high demand.
UK Gambling Commission Programme Director James Green pointed out that the online sports betting, casino, and bingo market sector now holds a 29% market share and that gambling officials are interested to see how this would change in time when commenting on the latest online gambling statistics. During the COVID-19 Pandemic crisis, some studies show that mobile casino players are playing more on mobile phones than on laptops or PCs.
He also emphasized that researching market trends and consumer participation is instrumental to the Gambling Commission's efforts to shape effective regulatory policy and "secure UK-based gambling customers with safe, fair, and crime-free industry." We know that self-exclusion is a great tool for players when they consider that a certain threshold of losing has been reached.
The best-case scenario is to stop playing when you lose more than you afford to lose.
The UK regulations have not made life easy for the remote gaming industry and with new tax legislation just around the corner, the major online casino competitors held their breath again.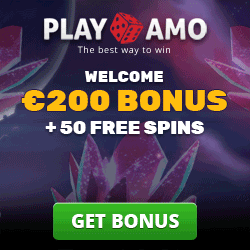 Play At Crypto Casino
The online gaming industry is, as Jim Mullens the CEO of Ladbrokes quipped "not jumping for joy", with the "free-bet" taxation which has been implemented since August 2017. According to a forecast published by the Office for Budget Responsibility, the amended treatment of free plays will result in £45m (€57.0m/$64.6m) being contributed by the gambling industry with £110m by the fiscal year 2020-21.

Free bets and no deposit welcome bonuses are the online casinos' biggest tool for attracting and retaining players online. All the well-known casino games such as PaddyPower, 888, Bwin, and others who offer real money slots online on their casino sites will be taxed at 15% for the "free gift" to their customers. After the new tax has been adopted the online gambling operators have tried to find ways to escape this tax but still use other methods to attract casino players.
HMRC announced that by "taxing the first use of freeplays only and, winnings" will only be brought into duty calculation at the of the end re-wagering process.
So what's new for "Brick and Mortar" casinos in London?
Struggling land-based casinos in London during the Covid-19 pandemic, are in total agreement that the reason they are finding it hard is purely down to outdated legislation stemming from the 1968 Gaming Act that still is in force today.
The 2005 Gaming Act did little to elevate the restrictions land-based operators have to deal with. Casinos established under the terms of the 1968 Gaming Act are restricted to a maximum of 20 gaming machines, small casinos are allowed up to 80 machines and large casinos may offer up to 150 machines.
The sector is also suffering market failure as there are no new licenses to be had since the 2005 act and many of the licenses issued starting 2005 remain dormant and will never be used. Meanwhile, casino attendances in the UK and particularly in London have soared over recent years, between 2010-2020 attendances increased by 3.6 million with more than 75% of that growth coming from London.
The online casino industry is lobbying for legislation that is comparable to the kind of experience a player gets to enjoy in Las Vegas, Barcelona, Macau, or the big cities in France. At present casinos in major European Countries earn significantly more from slot machines, for example in France it accounts for 80 percent of their revenue whereas in the UK slot machines only account for 15 percent.
The government rightly pushes businesses to implement the latest types of slot machines, but because the legislative regime isn't fit for the 21st century, the land-based casino industry is unable to take advantage of technological advancements in the same way that the online casino industry can.
London hosts Europe's largest Gaming Expo, ICE
The biggest land-based and online casino exhibition have canceled during the Covid-19 pandemic. Clarion Gaming, who hosts the expo every year, said that it's sad that such big and important events will not take place in 2020 and they have concerns about next year's (2021) event as well.
The event usually hosts 600+ exhibitors and over 30,000 delegates splurged in all things gaming in a regular yearly event. Held at Earls Court, it is one of London's most anticipated and visited international expo's attracting industry leaders from every corner of the world.
In previous years, online casinos, developers, providers, entrepreneurs, regulators, and other involved personalities gathered together to draw a map on where the global gambling industry is heading. Up for discussion were various important topics, including casino game design and development, cybercrime, security and regulatory compliance, the success of the sports betting industry, regulatory measures around the world, and much more. But as you know already we have to wait and see if we can have ICE back to London city in 2021.
Looking forward to continuing the online casino industry development
By 2020, the millennial generation has started to fully impact our workforce. Millennials are a challenge to both land-based and online gaming operators. This generation has grown up with the most sophisticated console games and is used to constant social interaction on their iPhones and other mobile devices. We consider that the millennials but also other generations have discovered the beauty of online casino games over pandemic lockdown in 2020.
Valery Bollier, CEO, and co-founder of Oulala games are considering that the future challenges facing online gaming when she stated, "the Gaming business will fall off a cliff if they do not adapt to the millennial audience."
But the latest online gambling statistics shows that the future of gaming-focused on the increasing regulation of online gaming and the need to get up to speed with regards to integrating social media into the igaming experience as well as Virtual Reality (VR), Augmented Reality (AR), Live Dealer Online Casino and other new technologies millennials will expect to be part of their igaming experience.